This is a special replacement DVD-Drive for use in Xbox 360 S/Slim consoles, it is very reliable, only very rarely has laser issues, and generally of good quality.
Which DVD-Drive do I need? Is this the right one for me?
Please note, since the update about a year ago, you can only use the same vendor and model for a new DVD-Drive. This means your Xbox's Original DVD-Dive(look on the label on the Drive) must be one of the following DVD-Drives to be compatible with the new Drives sold here:
Hitachi-LG DL10N 0500 oder 0500AA (MS-Part-No: X850389-001 to X850389-007)
Qualitycheck for ever single DVD-Drive
There are no "NEW" DVD-Drives of this type, however our drives are of good quality taken out of new working consoles, fresh from the factory in China.
The Quality of work in China is usually not as reliable, we get many drives defective on arrival(transport damages or simply just the chinese sellers mixing broken drives into the order).
→ That's why we TEST every single DVD-Drive for function, if it does not work, it goes straight back to China.
We are honest with you, so save yourself the hassle having to return your DVD-Drive and buy quality...
Usage in the Xbox(READ HERE - Otherwise the Drive WILL NOT PLAY ANY GAMES!)
In order to get this drive working in your xbox you need to do an extra step, otherwise it will not read games. Swapping the circuit boards, that means you take the circuit board out of your original drive and put it in our new drive, then no PC is required, here is a video tutorial: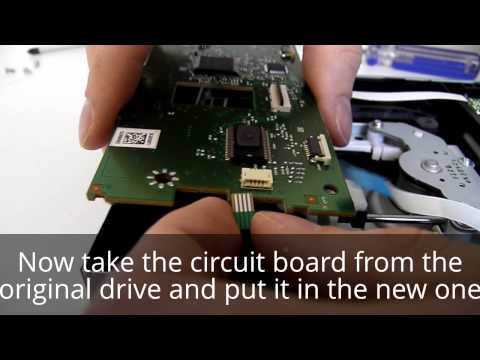 Video-Tutorial on Youtube: http://www.youtube.com/watch?v=Wno8ixBE370

Reviews:
No comments available so far...
VAT-Notice: VAT is not included in prices displayed on the store.
Back