Xbox 360 Slim Hybrid eXtreme Uniclamp(TM) Repair Kits Released!
posted on August 25, 2012, 10:19 PM by Wilhelm
After a long waiting time, it is finally done, the Xbox Slim version is ready to sell and the tutorials are done, the kits have been ready for a year already but some small tweaks and the tutorials kept us busy for a while. :)
There are some new thing and some old new things, but all in all it is very similar to the PHAT versions.
The prices however are a fair bit lower on the upside.
The Kits address hardware issues with the Xbox Slim, related to the CGPU and the RAM Chips, these are often indicated by a red light or a red and green switching light, this is where the kits help(make sure its not a software error though, then the kits obviously cant work :P)
There are 2 versions, Standard(incl. paste) and a Tools & eXtras version!
The standard version comes with our new Xbox Slim eXtreme Uniclamp(TM), 4x M5 14mm Machine screws, 12x M5 1MM Metal Washers, 12x M5 1.15MM Special Custom Washers and a tube eXtreme-Cool 360(TM) Thermal Compound.
The standard kits are available for a RRP of $12.95 or €10.34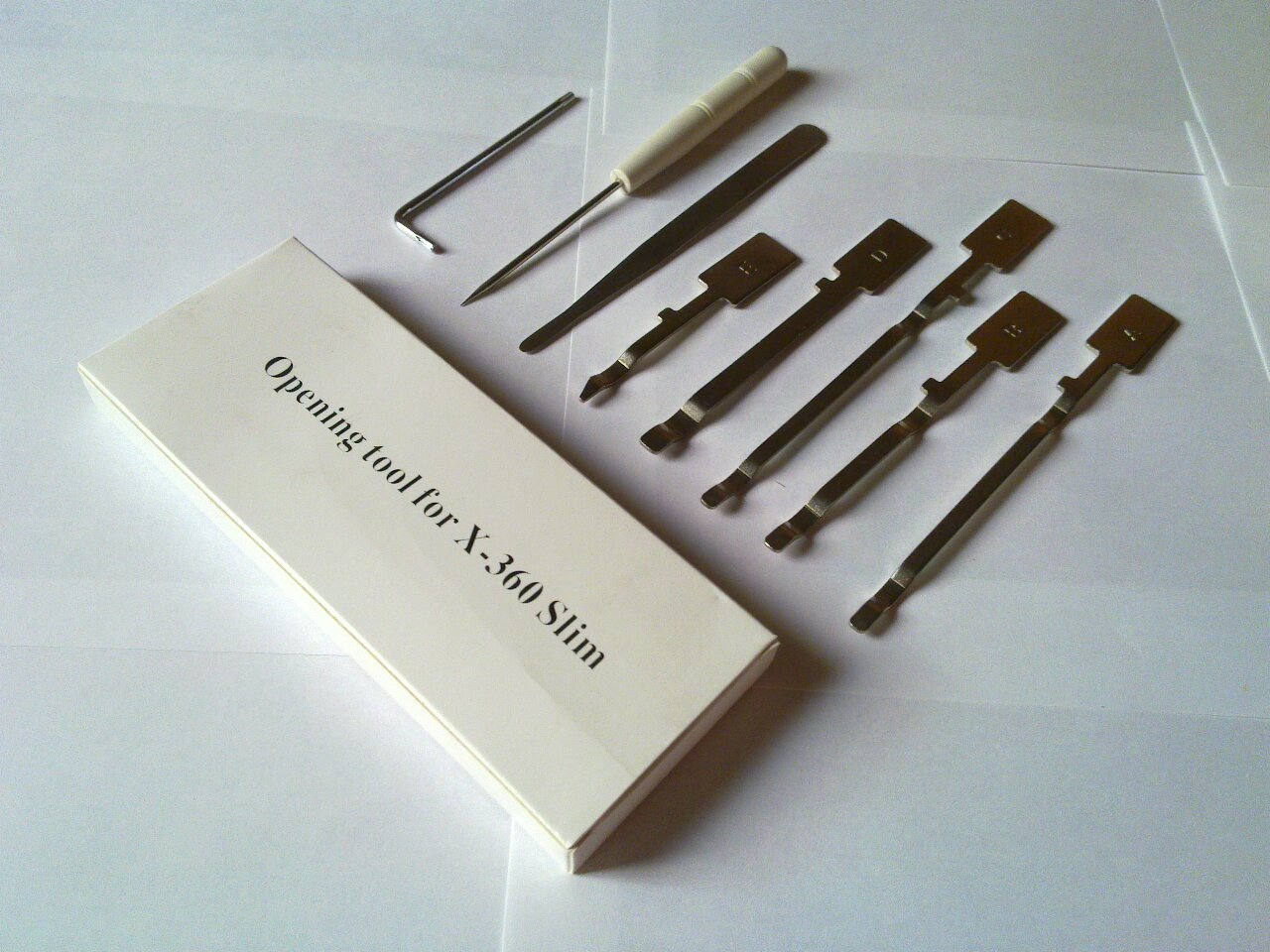 The Tools & eXtras Version contains the same, but additionally you get one of the famous X-Tool Xbox Slim Opening Tools(12-Parts, perfect to open your console without damage), 2x Aluminium RAM Heatsinks & 2x eXtreme-Cool 360(TM) RAM Thermal Pads(Cools down the RAM), additionally you get a 5MM Steel Metal Drill(to drill the screw holes) and some alcohol wipes(to clean off the thermal paste)
The Way the Fix works is very similar, however it was very hard to make it work with the odd thickness of the CGPU chip, we found a perfect solution though which was custom washers for the heatsink mounting system, this way the heatsink sits perfectly flat on the CGPU, applying equal pressure.
Temperature-wise the Uniclamp helps a lot cooling the cores down by 5-7C.(tested with JTAG'd and RGH systems)
We hope you like it and it will revive the one or other Slim console for you too. :)
Back